You can change your billing at any time without having to wait for billing periods.
All billing information can be found in the admin panel under 'Billing' in the sidebar to the left.

When you're at the billing page click the purple 'Upgrade plan' button and select which plan you want to have on your account. Remember that you can decide which billing period you want, either monthly or annual billing.
When you've selected your billing plan and simply checkout and confirm your order.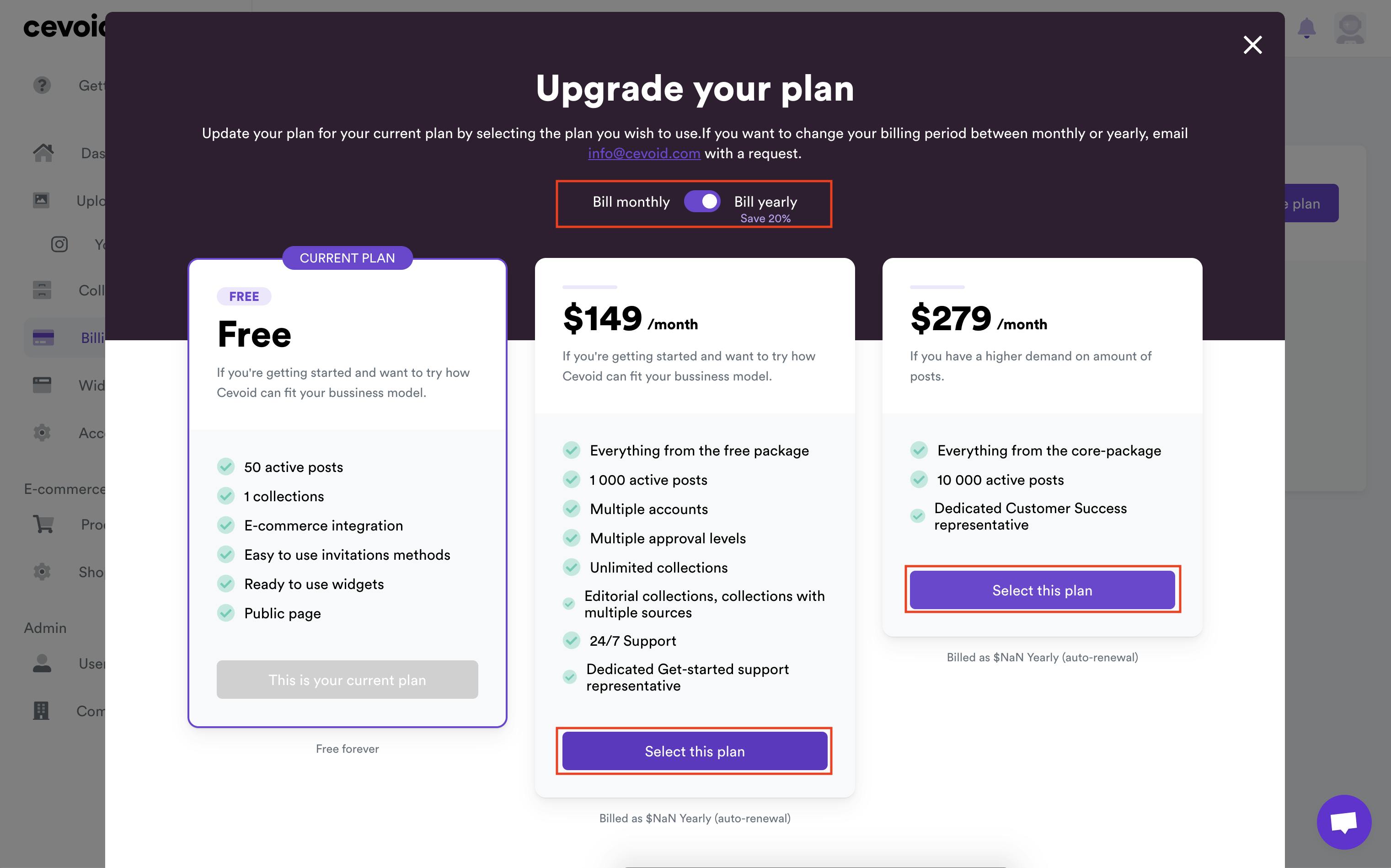 What happens next?
If you upgraded or downgraded your account to another price plan you will see the changes immediately. If you downgraded your plan you will still have the features and perks or your previous plan until your billing plan ends. It will then automatically switch over to your new billing plan when the the ending of your previous plan ends.
For Shopify customers
If you have a Shopify store connected to your account you will not be directed to our ordinary checkout. Instead your will be redirected to the default Shopify app subscription checkout flow. Read more about this here.