A Collection is basically a photostream where you get to decide what to include and who to include. You can invite customers to upload photos to your collection and you can use already uploaded photos in your Collection. 
Each Collection can be displayed on your website using one of the following Cevoid galleries:
How to create a Collection
In the Cevoid admin panel, click "Collections" in the sidebar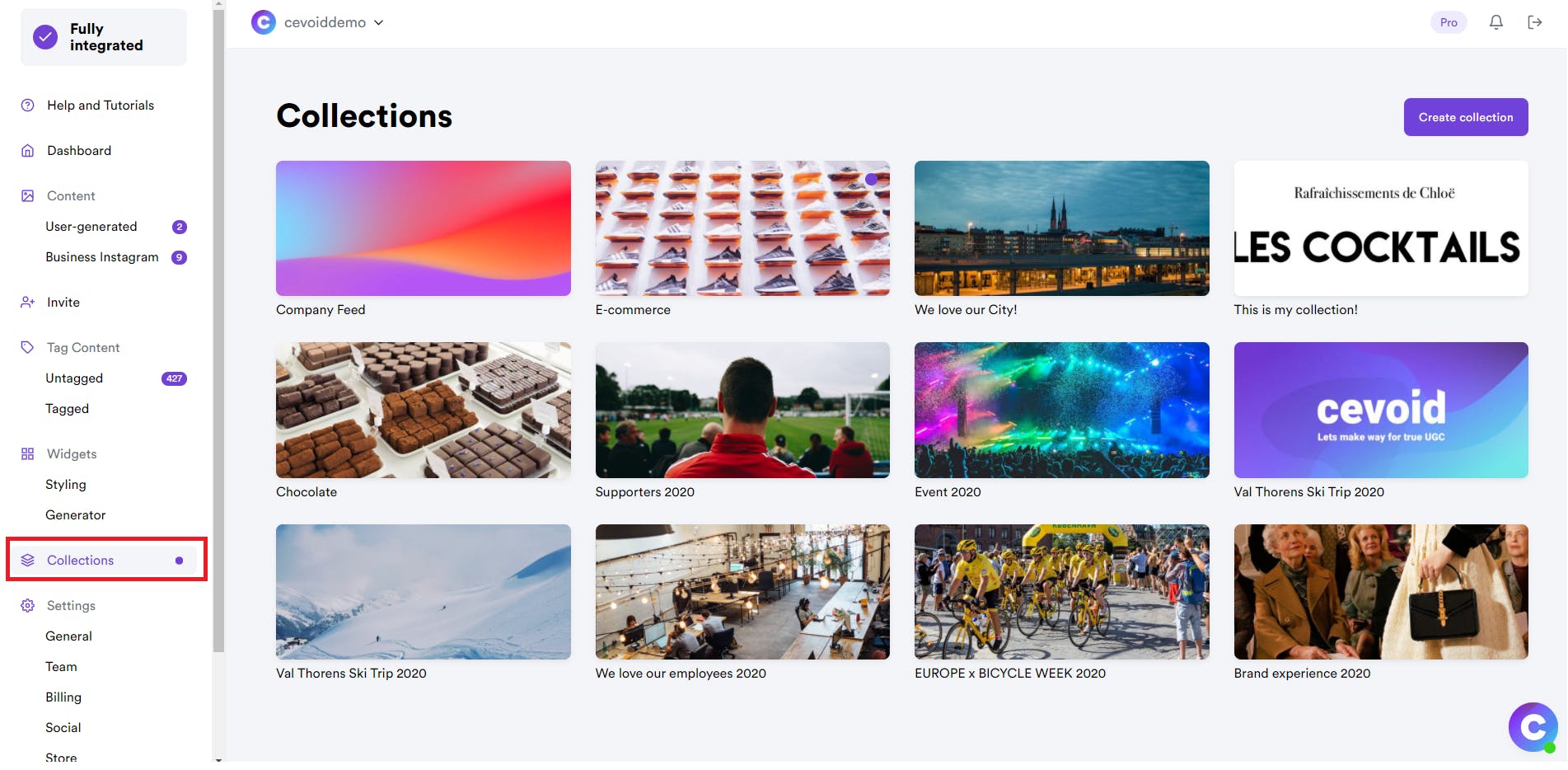 Click the "Create Collection"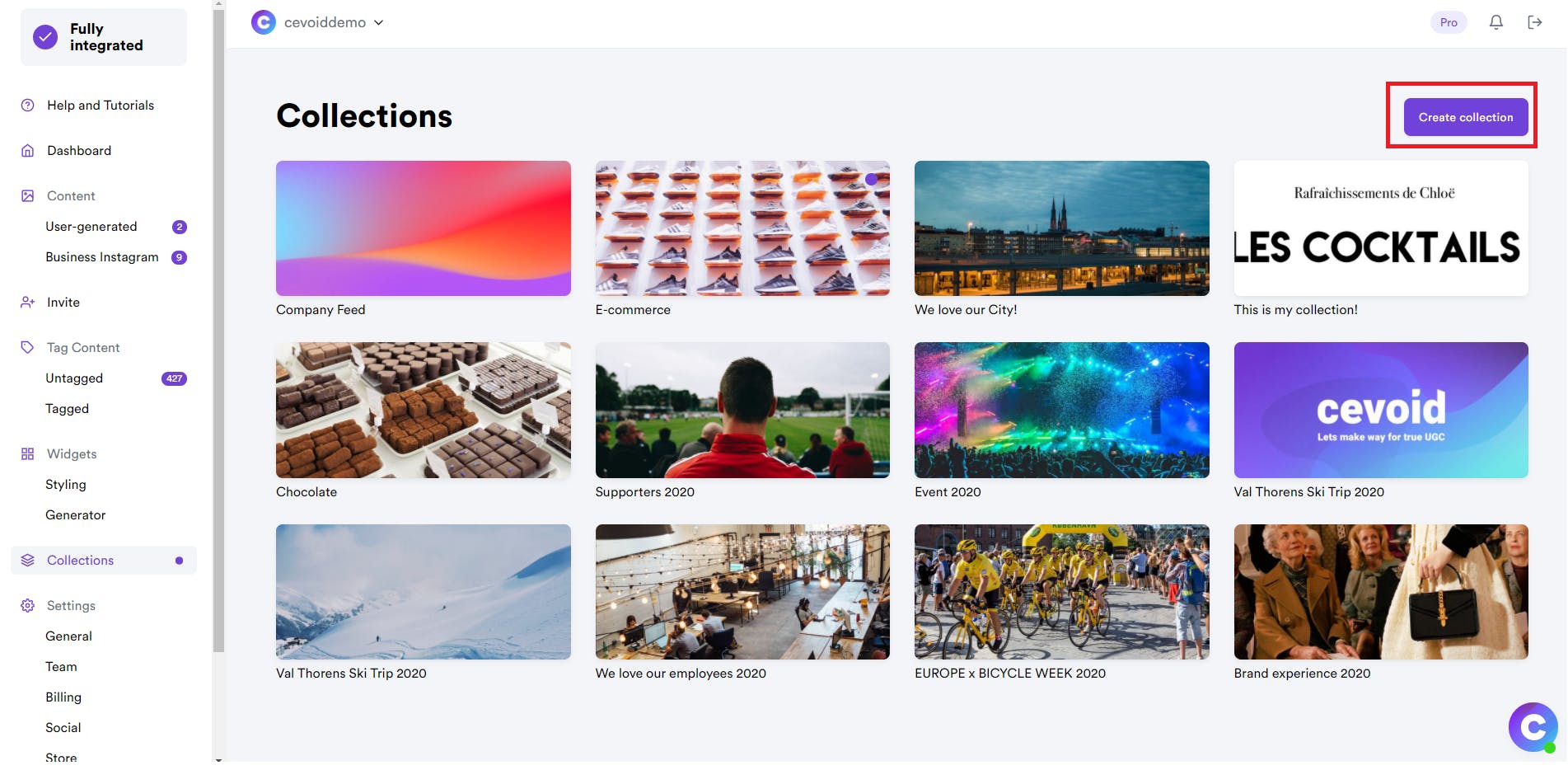 Give your Collection a name, a short description, and a banner image.
These will be shown to your customers on the Collection's public page.
When done, press "Save changes".
Your collection is now created and ready to use. If you want to see what the public page looks like, just press "View public page".