What is UGC?
User-Generated content (often called UGC) is content created by people in the brand's community rather than the brand itself. While blog posts and reviews are also kinds of User-generated content, most people mean photos and videos when referring to UGC.
Compared to professional content, UGC is often not pixel-perfect and thus provides an authentic and trustworthy experience.
Content from real customers is often more appreciated by consumers.
Why you should include UGC in your content strategy
Creating new and inspiring content is a time-consuming experience, and since consumers are used to the pace of social media, brands need to generate more content than ever before to stay relevant. But creating new and inspiring content is a time-consuming task and is often limited in both time and creativity of a selected few employees.
To solve this, you as a brand have three options, you can either employ more in-house creators, outsource to an agency, or invite your community to contribute to your content strategy.
Traditionally the first two options have been the go-to when it comes to this. The latter however, will allow you to build your brand's story together with your community and get access to authentic content in abundance to fuel your marketing channels.
When you tap into the creativity of all parts of your community, you also get access to content that:
Provides new visitors with social proof
Inspire consumers on how your products can be used and styled
Make customers feel appreciated by you as a brand
and... increases conversion!
Who can create UGC?
Everyone has a smartphone, and therefore, everyone within your community can be a potential creator for your brand. Let's talk about the different parts of your community!
Customers
Real customers are your community's #1 authentic creators. If you just ask them and provide them with the tools to do so, they will happily share content about your products and our guess is that some already do.
To motivate them to share even more content, you can arrange contests or incentivize them with discount codes or rewards.
Influencers & ambassadors
It's recommended to also use the content you already have paid for in the channels you showcase UGC from other community members. 
Employees
Beyond your In-house creators, you should encourage other employees to share UGC. Beyond product-related UGC, your employees can also create company-related UGC that gives your customers an insight into what happens behind the scenes. Showing off company culture, production processes etc. is a great way to engage your customers in your everyday.
Professional creators
A rising trend for DTC brands is to pay non-influencer creators for UGC.
These could be actors, side-hustle creators, or UGC professionals (such as @social_savannah).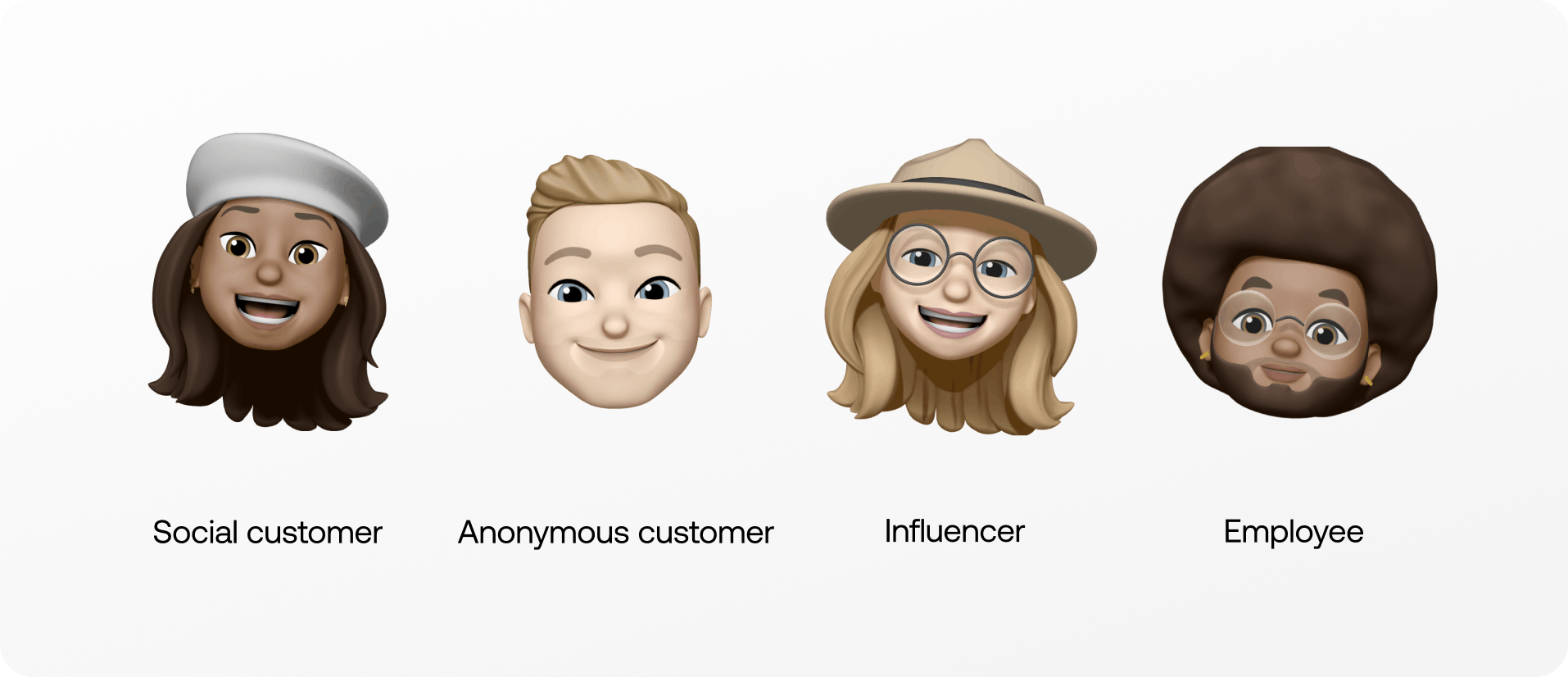 Where to find UGC
Social media
Social media platforms, such as Instagram or Tiktok, are great places to source UGC from. By using Cevoid's UGC platform, you will be able to keep track of all posts that get tagged and mentioned in on Instagram. 
Beyond social media
While you will often find content from influencers and influencers-to-be on social media, most consumers don't post brand-related posts on their social media accounts. Most of us even have our Instagram accounts set to private which limits the access to content that could be great for your brand.

To include this part of your community, it's recommended to provide them with ways to share content directly with your brand. This can be done through email or an upload form.

With Cevoid, you can invite customers to share UGC directly with you through upload forms and on-site CTAs. Our goal is that everyone should be able to share content in ways they feel comfortable with.
Where to ask for UGC
When you start including UGC in your marketing channels, you will soon find that your community starts sharing more UGC. But where should you start? Let's look into some of the most common places where brands ask for UGC.
Social media bio
The Instagram bio is the most used interface to ask customers to share UGC. Encourage followers to tag or mention. If you have a #brandedhashtag, you can also ask them to use that in their posts.
Thank-you emails
Use your email flows to invite customers to share UGC. You can refer them to share it on Instagram and include a link to your upload form.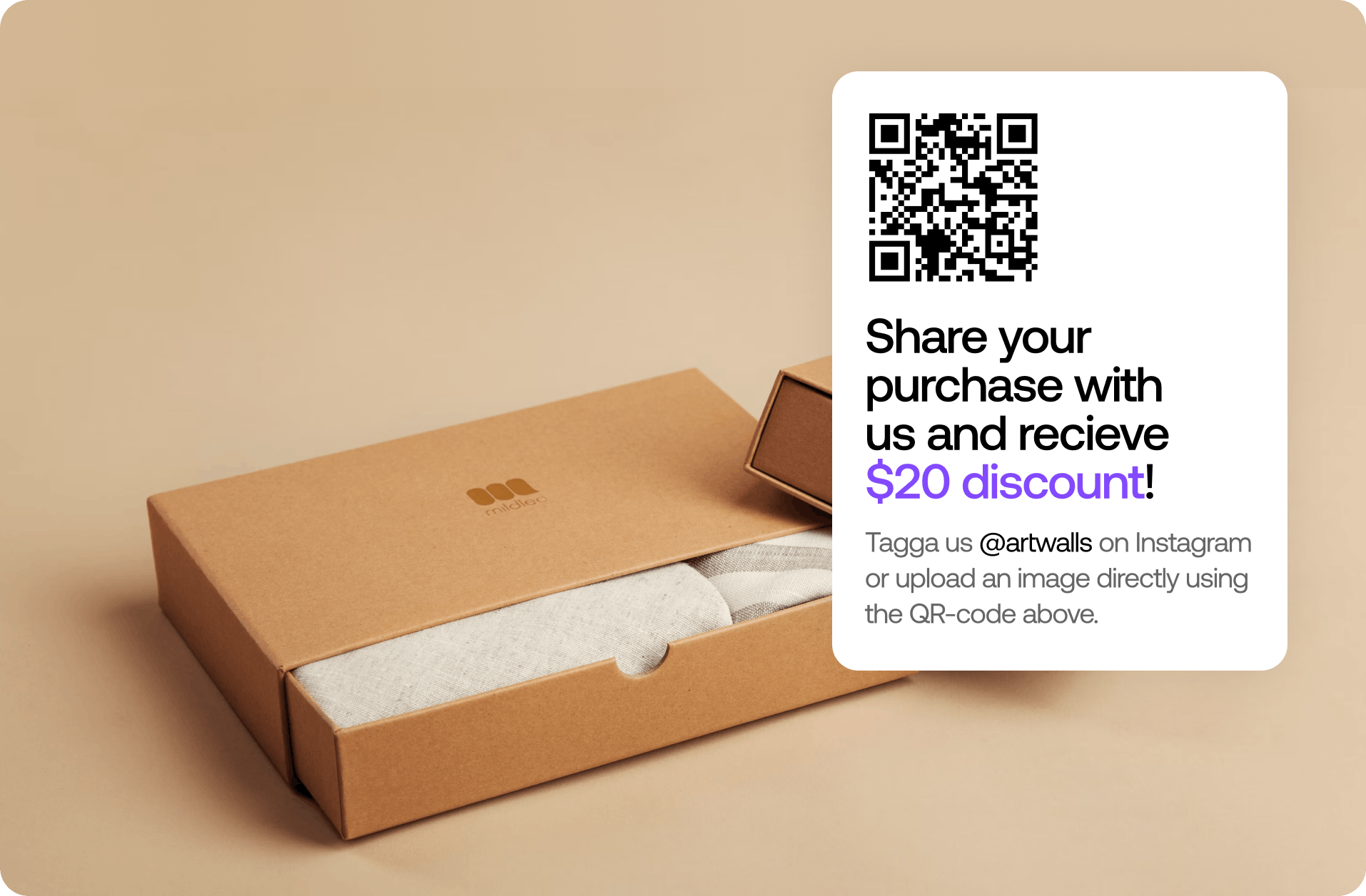 Package inserts
To leverage the thrill of trying a freshly delivered product, you can include a package insert (e.g. a card) in each package with a QR code to your upload form or encourage them to share on social media. 
On your website
When your visitors find UGC from others within your community, they are more likely to share content. By including an upload CTA alongside your UGC widgets, you make it super easy to share content directly on your website.
Where to use UGC
We'll take a deep dive into how e-commerce brands can use UGC on their website, but there are several other channels that brands use UGC.  Some of these are:
UGC on your website
Your visitors are on your site and ready to shop. Could you name one better place to showcase UGC from your community?
I can't! Let's dive into some of the most common places brands use UGC on their website!
PDP (product pages)
This is often where merchants start using UGC on their websites. By showcasing a slider with UGC of the specific product, you provide your visitors with a huge amount of social proof and inspire them on how the product can be used.
Community wall
By creating a dedicated page where you showcase all your UGC posts, you provide a place where customers can inspire each other on how they relate to your brand and use your products.
Home Page
When you include a grid with selected UGC on your home page gives your visitors a hint that they will find more UGC throughout their shopping experience. This is also a great place to link to your community wall from.
Blog posts
Beyond Cevoid's UGC galleries, you can also turn any UGC post into to shoppable card. This allows you to make any photo or video in your blog post shoppable and thus makes it super easy for your visitors to buy the products you are writing about.