Lately, user-generated content (UGC for short) has been the talk of the town. And as many e-commerce brands keep turning to authentic, customer-made content to improve their conversions, it's clear the UGC trend isn't going anywhere in 2023.
So you better saddle up and join the ride!
Why is user-generated content important?
User-generated content is one of the most powerful tools in a successful e-commerce brand's arsenal. Not only is it incredibly authentic and genuine, but it's also a fantastic way to show off your products in a real-world setting.
For DTC (direct-to-consumer) brands, UGC is essential. Now more than ever, consumers are looking for authenticity and transparency. People want real products from real brands. So if you're not showing your raw side—about the products, your brand's mission, or even the everyday hurdles that come with being a business owner, you're missing out.
And there's no better way to show your true colors than by showcasing how real people interact with your products.
What user-generated content looks like?
UGC comes in different shapes and sizes, such as social media posts, carousels, videos, and Reels. By showcasing your UGC, you give your customers a behind-the-scenes look at your products, which can help build trust and credibility with existing and potential customers. 
P.S. Check out our list of UGC examples and pro tips for using user-generated content to your advantage.
Is user-generated content credible?
Heck yes! 
User-generated content is usually unpaid and created by customers who genuinely enjoy using your products. That's why UGC is also a powerful marketing tool. When people see that others are happy with your products, they're more likely to buy from you. 
And you can include UGC in every part of your marketing communication:
Website (main page, product pages, blogs, you name it!)
Email flows (newsletters, welcome letters, post-purchase receipts, and so on)
Now that we've established how essential and valuable user-generated content is for your e-commerce business, one question remains—how do I get my hands on UGC?
3 ways how to collect user-generated content
You should know that there are three main technical methods for collecting UGC. Let's check them out first, and then we'll explore nine ways how to encourage your community to create content for your brand.
1. Social media tags
This is a low-effort way to get UGC, as many socially active customers love to share their purchases on social media and tag their favorite brands. Cevoid's UGC platform automatically collects all Instagram posts your brand has been tagged, hashtagged, or mentioned in, so you can effortlessly pick the best content pieces.
2. Direct uploads
With direct uploads, you can easily create custom links and share them with your brand community. The content shared through direct uploads will be saved in a dedicated folder on the Cevoid platform, where you can easily view all the UGC submissions.
3. E-mails
A common way to collect UGC is to ask creators to share it over e-mail. This is a manual and time-consuming approach, so instead, it's recommended to choose an automated approach, like a tool for direct uploads.
You can create a thriving community around your brand through UGC and gain valuable insights into your customer experiences. But how can you get more quality UGC from your community? 
Keep reading, and you'll find out!
9 ways how e-commerce brands can encourage UGC creation
There are tons of creative ways you can encourage your brand community to create UGC for your e-commerce business. In this part of the article, we'll tell you about the 9 ways that are the most effective, fun, and easy for just about any brand. 
Let's dig in!
1. Social media bios
UGC collection method: Social media tags
If you're only starting your UGC journey, the easiest way to encourage UGC creation through social media is by adding your Instagram handle or hashtag to your bio. That way, everyone who comes across your profile knows how to share their content with your brand.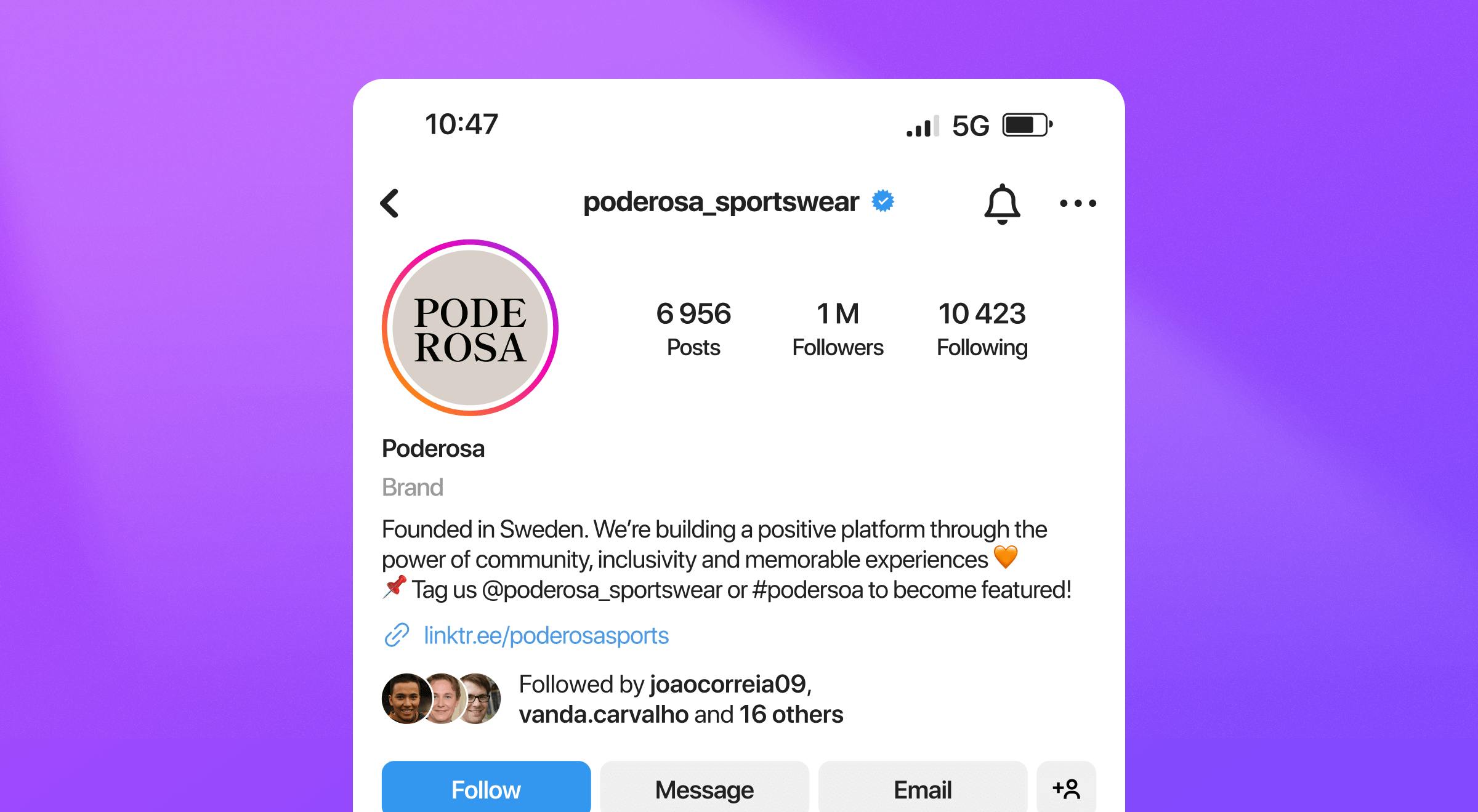 If you want to go the extra mile in collecting user-generated content, consider including a direct upload link in your bio. By doing so, your brand community can easily share their content with you anytime. One option is to add Cevoid's direct upload link to your Instagram bio or use a multi-link bio tool such as Linktree to offer multiple links in one place.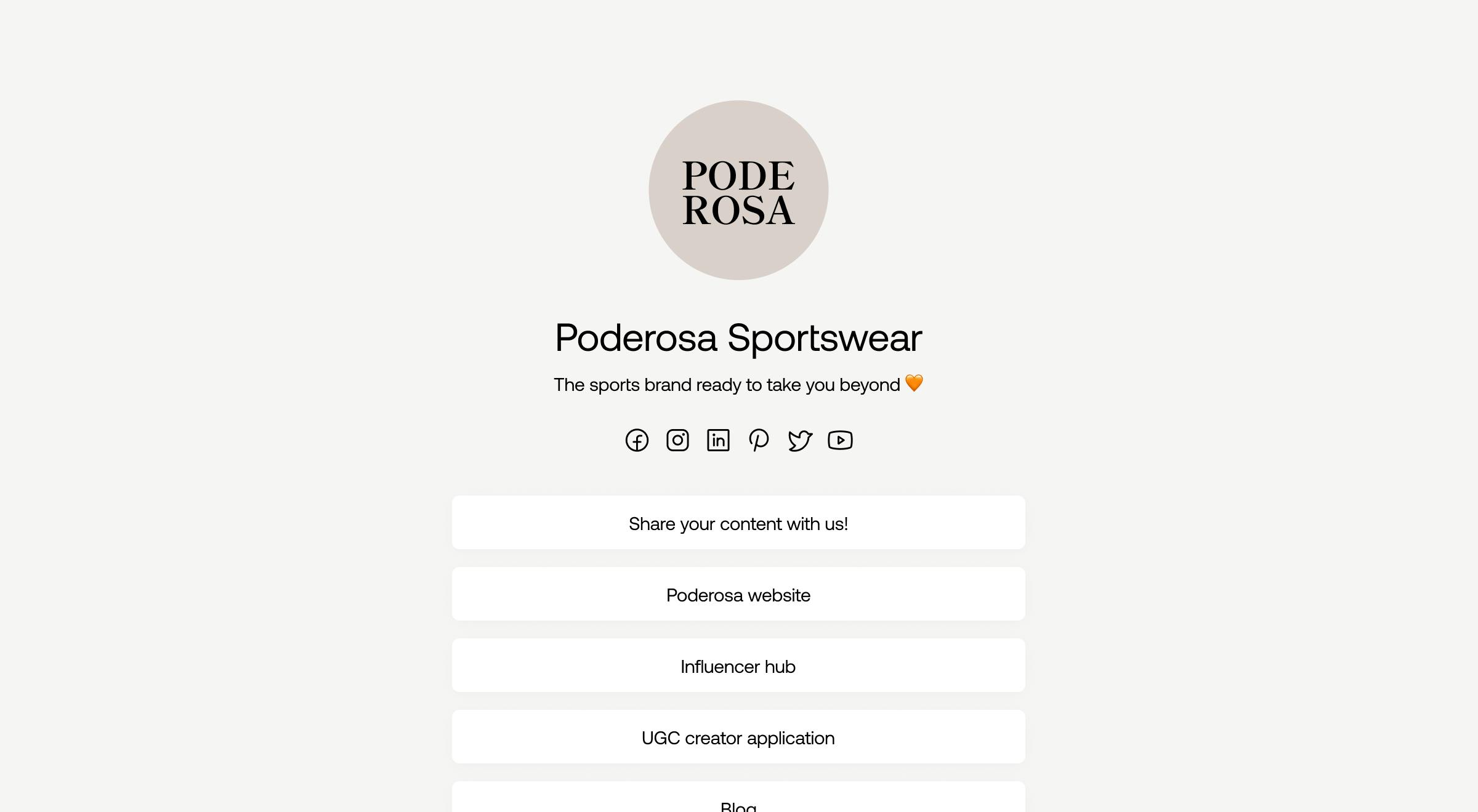 Remember to periodically remind your audience about the upload link and relevant hashtags. Promote them on your Instagram Stories every now and then to keep them on your followers' minds, and watch the submissions roll in.
2. Your own website
UGC collection method: Direct uploads
One of the best ways to inspire your potential customers and show off real-life examples of your products is with UGC galleries. Seeing images and videos of real people interacting with your product builds trust, improves credibility, and gives your brand a more authentic feel.
Plus, it's one of the easiest ways to collect new UGC and create a sense of community. You can include an upload button in your UGC galleries so that visitors can share their photos and videos featuring your products.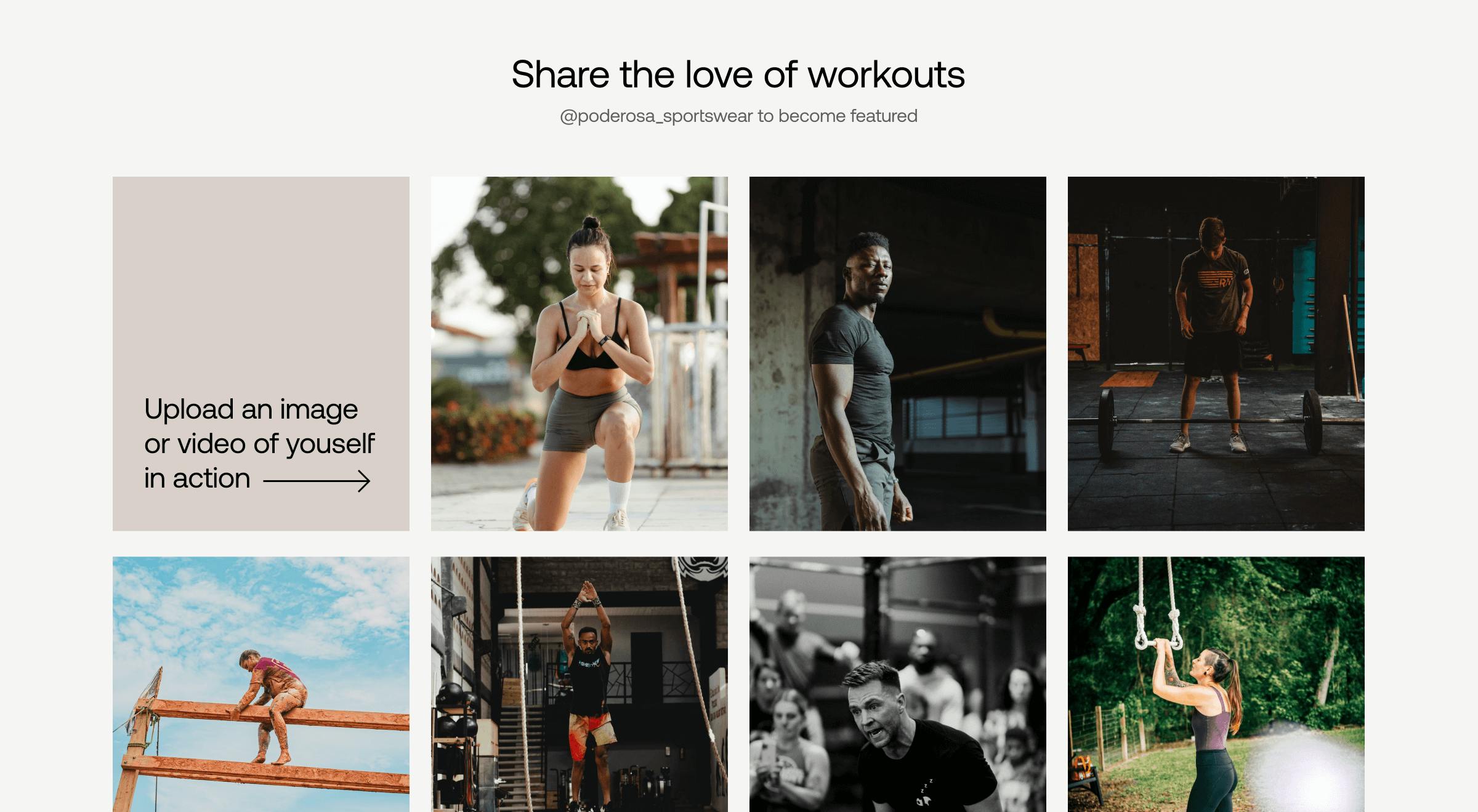 Place the gallery widget anywhere on your website, including product pages, the front page, a blog, or even create a dedicated "shop the look" page.
3. Post-purchase emails
UGC collection method: Social media tags and direct uploads
Shoppers who've recently purchased your product are the best source of fresh UGC. Plus, collecting user-generated content through post-purchase emails is an effective way to engage with your customers and keep the conversation going.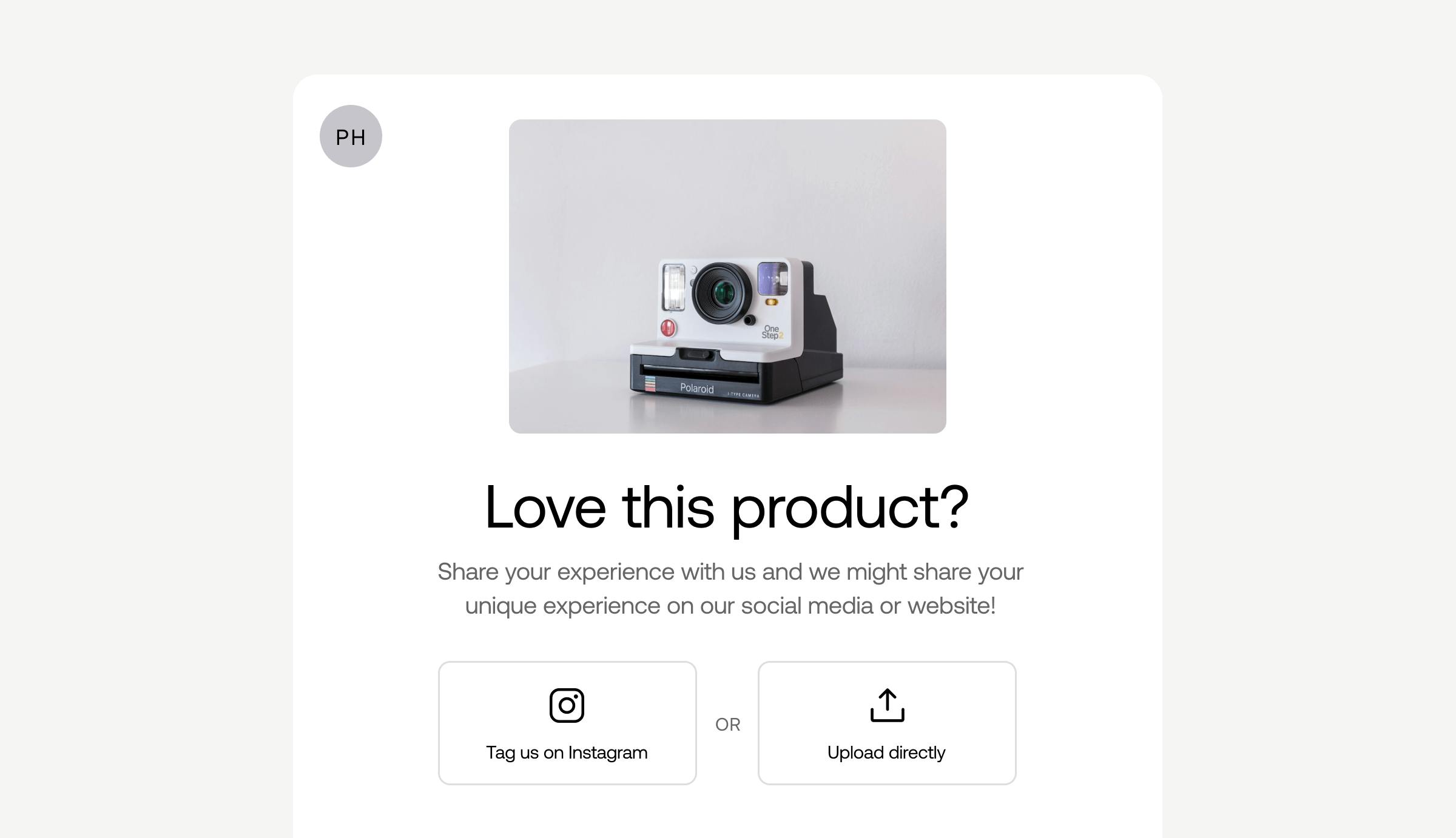 However, timing is extremely important.
Avoid asking your customers to send their UGC right after purchasing. Instead, wait a couple of days until after your customer has received the order. That way, you can ensure the customer has time to examine your product. 
But don't wait too long—you want the product to be fresh in the customers' minds because that's when they're more likely to share their feedback.
Here are a couple of tips for collecting UGC through post-purchase emails:
1. Make it easy. Add a clear call-to-action in the email, such as a direct upload link that takes customers to a platform where they can upload their UGC. The more straightforward and seamless the process, the more likely customers will participate. With Cevoid, you can get a direct upload link and share it with your customers. The content will be uploaded straight to the Cevoid UGC platform and ready for you to use in your marketing incentives.
2. Offer incentives. Consider offering a thank you incentive, such as a discount code for a future purchase. And to encourage customers to submit their UGC, let them know there's a chance their content piece will be featured on your brand's social media.
3. Personalize the message. Ensure the email is tailored to your customer by addressing them by name and mentioning their specific purchase. This will make the customer feel more special, helping you build trust and engagement.
4. Packaging inserts
UGC collection method: Social media tags and direct uploads
Everyone loves a neatly designed pack-in! Packaging inserts not only make your customers smile upon opening their orders, but they can also help you collect some fresh user-generated content.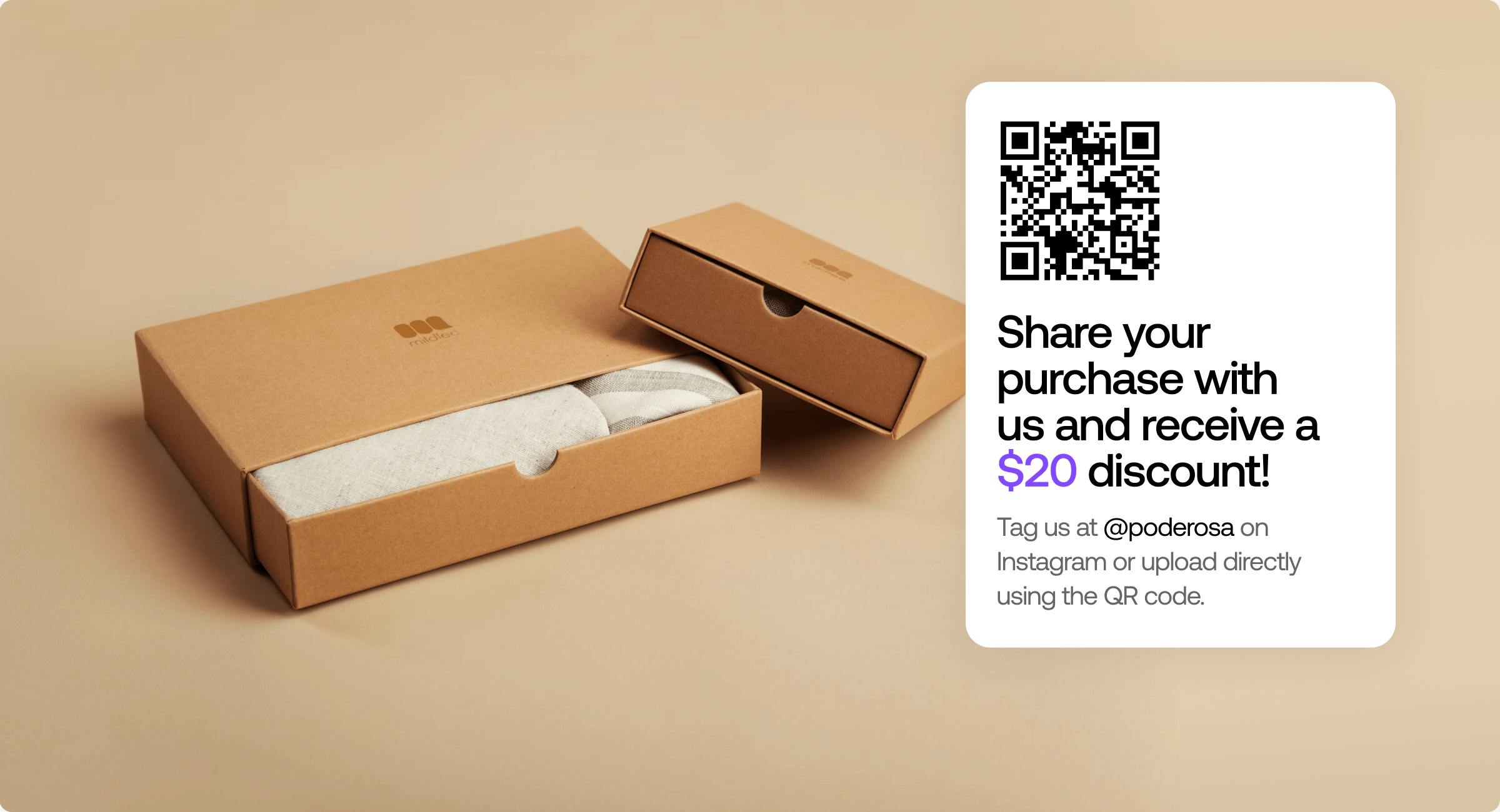 There are two ways you can go about collecting UGC through pack-ins.
1. Ask the customer to tag you on socials. Include a card or a sticker in the package that invites customers to post a picture of their purchase and tag your brand on Instagram. This is an excellent way to increase brand visibility and encourage customers to share their experiences with their followers.

2. Add a QR code that takes them to an upload page. Create a new folder under Uploads on your Cevoid dashboard; name it "unboxing experiences" or however else you desire. Set up your QR code to take your customer to the direct uploads, and that's it! Now you've made it easy for customers to access the upload link, and it also allows you to track how many customers are using it. This is an excellent approach for gathering authentic and genuine UGC hassle-free. 
5. Contests
UGC collection method: Social media tags and direct uploads
One effective way to collect UGC is through contests. These types of campaigns are an excellent way to encourage your audience to share their content with your brand while also giving them a sweet opportunity to win a prize.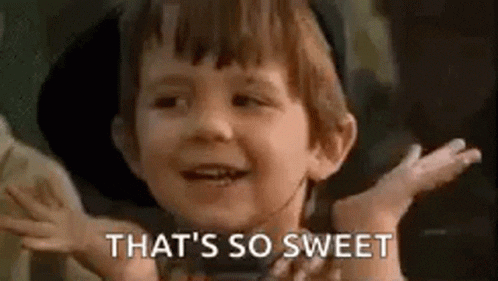 No matter your niche, encourage your community to share their best pictures or videos featuring your product and announce who did it best and what they received.
To help you get started, here are a couple of ideas for contests that can help you collect user-generated content:
Scariest Halloween makeup
Five unusual things you can use a specific product for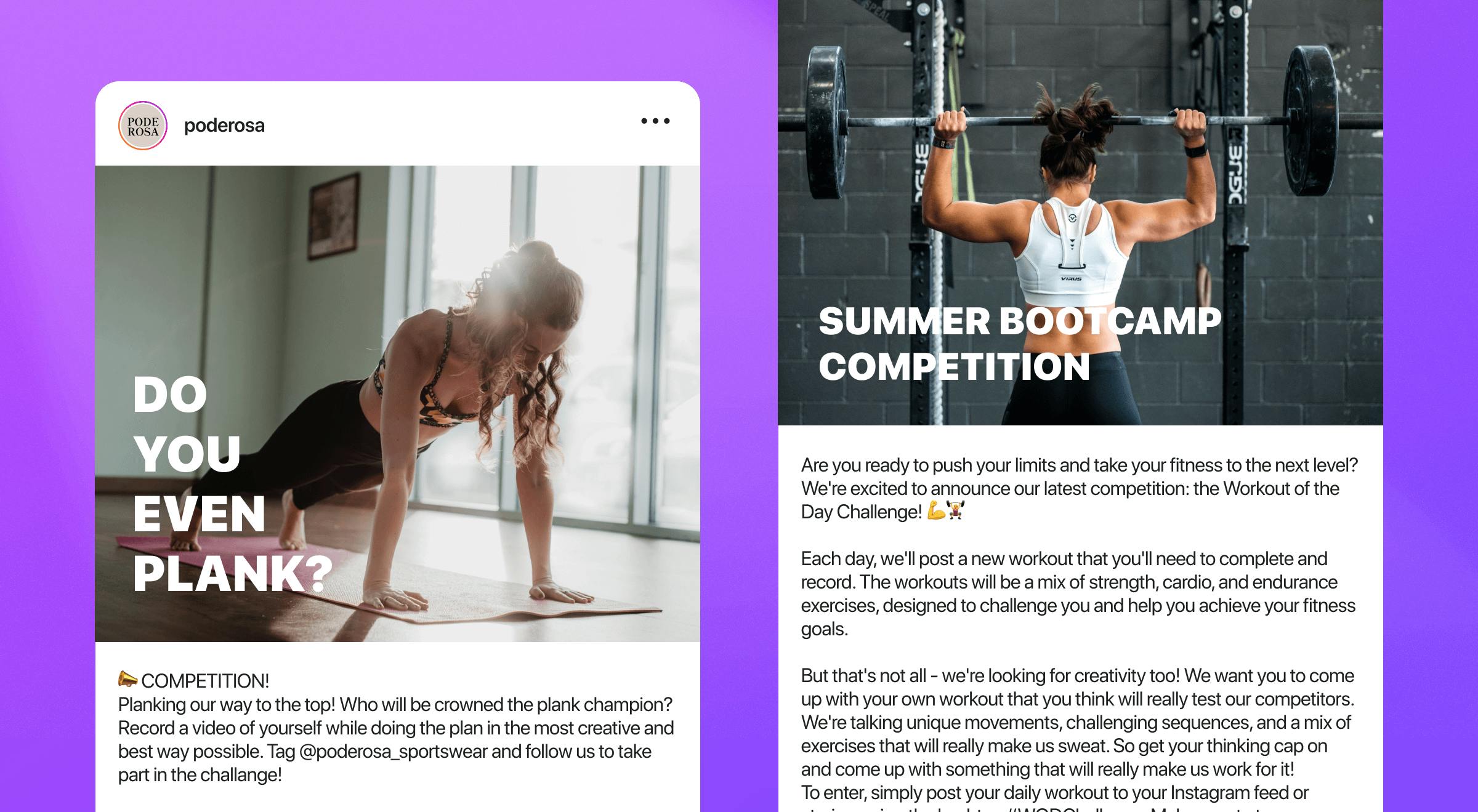 Once the campaign is over, thank participants and share some of the best user-generated content pieces you received on your social media channels and website to keep the conversation going.
Keep in mind that it's important to establish clear rules and guidelines for the contest. That way, you make sure you have the legal permissions to a) use the submitted content and b) run the contest, as there are different contest laws for different countries.
6. Giveaways
UGC collection method: Social media tags
Giveaways are a great way to get your audience excited about your brand. Who doesn't love free stuff? Plus, in giveaways, there is no competition. You offer a prize to a randomly selected participant, often in return for completing a simple thing, like posting a selfie with your product on Instagram and tagging your brand.
Know that many automated giveaway tools are available online that randomly pick the winner, like commentpicker.com or wheelofnames.com. It's quick and easy, and that way, you don't have to worry about jotting down each participant's username.
7. In-person events
UGC collection method: Social media tags and direct uploads
Another way to acquire user-generated content is by hosting an in-person event for your community. This allows you to meet your community members face-to-face and create an interactive experience that encourages members to share their experiences on social media.
When planning your event, invite customers, influencers, and employees to ensure you have a variety of perspectives to capture in your UGC.
During the event, encourage attendees to take photos and videos trying out your products. You can do that by:
1. Placing QR codes next to each product and asking attendees to scan them to upload their content
2. Asking attendees to post on social media and tag your brand's handle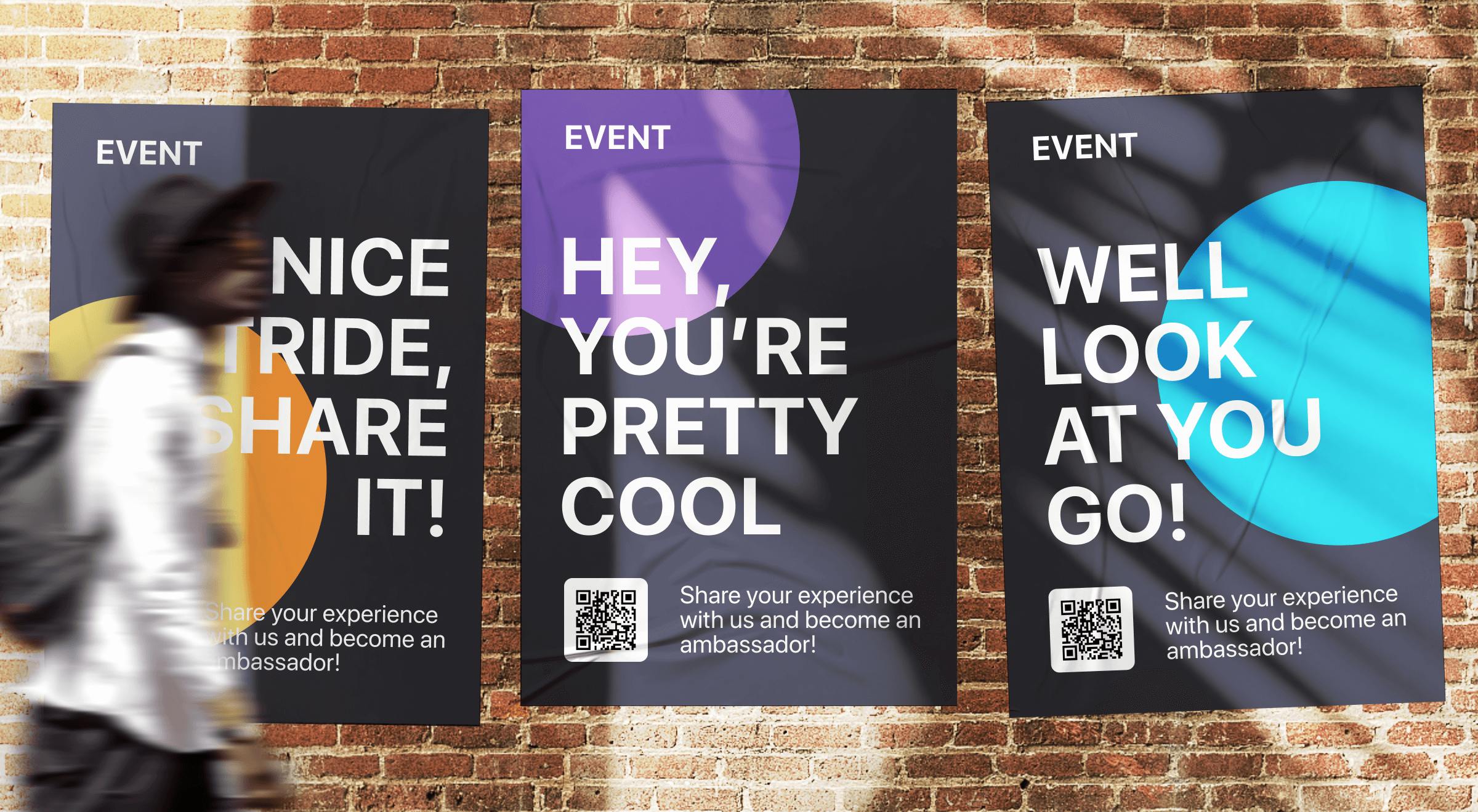 Either way, an in-person event is an effective way to bond with your community and encourage them to create UGC. Use this opportunity to strengthen your relationships and showcase your products!
8. Influencer campaigns
UGC collection method: Social media tags and direct uploads
Partnering with influencers is a great way to collect UGC and get extra eyes on your products. By working with different influencers, you can tap into their audience and encourage them to share their content with your product. 
However, many brands pay for influencer content and use it once, even though they have the right to reuse. Therefore, not fully utilizing influencer content is a missed opportunity for many e-commerce brands. 
To fix that, start by ditching desktop folders or Google drives—store your influencer content in the same place as the rest of your UGC, like the Cevoid platform. Then, repurpose it all over your marketing channels alongside other UGC pieces.
9. Paid UGC creators
UGC collection method: Social media tags and direct uploads
One of the biggest e-commerce marketing trends in 2022 was paying creators to make ad-focused UGC. That means, instead of relying solely on influencers to produce content, brands started turning to everyday people who create content as a side hustle or full-time job.
Paid UGC can be great for ads but also puts you at risk of losing authenticity since these creators seldom are customers or have personal relationships with brands. While the content is typically high quality and engaging, proceed with caution and stay authentic.
Try out different tactics
User-generated content is a valuable asset for any e-commerce business. It provides a way to engage with customers, build trust and authenticity for your brand. And while there are many ways to encourage your brand community to create user-generated content, it's best to try out multiple strategies and see which ones work best for you.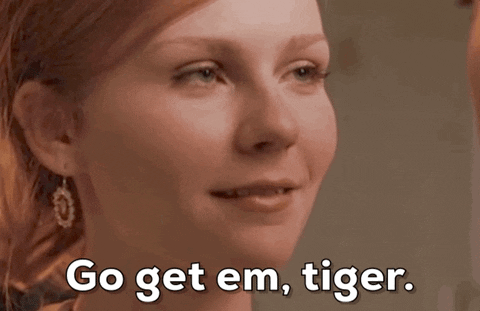 It can take some time to find your golden formula, but collecting UGC shouldn't be a hassle. 
With Cevoid, you can easily gather a steady stream of user-generated content to use in your marketing efforts and keep your audience engaged. Remember that you can use UGC across all your marketing platforms to boost brand awareness, engagement, and drive more sales.
So start collecting UGC right away and experience the wonders it can do for your business!
Not sure where to begin? 
If you're curious about how user-generated content can benefit your business, schedule a coffee chat with us, and we'll help you understand how your business can best benefit from UGC.
Or, give Cevoid platform a go with a free trial, play around with different built-in UGC tools, and let us know if you have any questions!
You're not alone—we're here to support you every step of the way. 💜